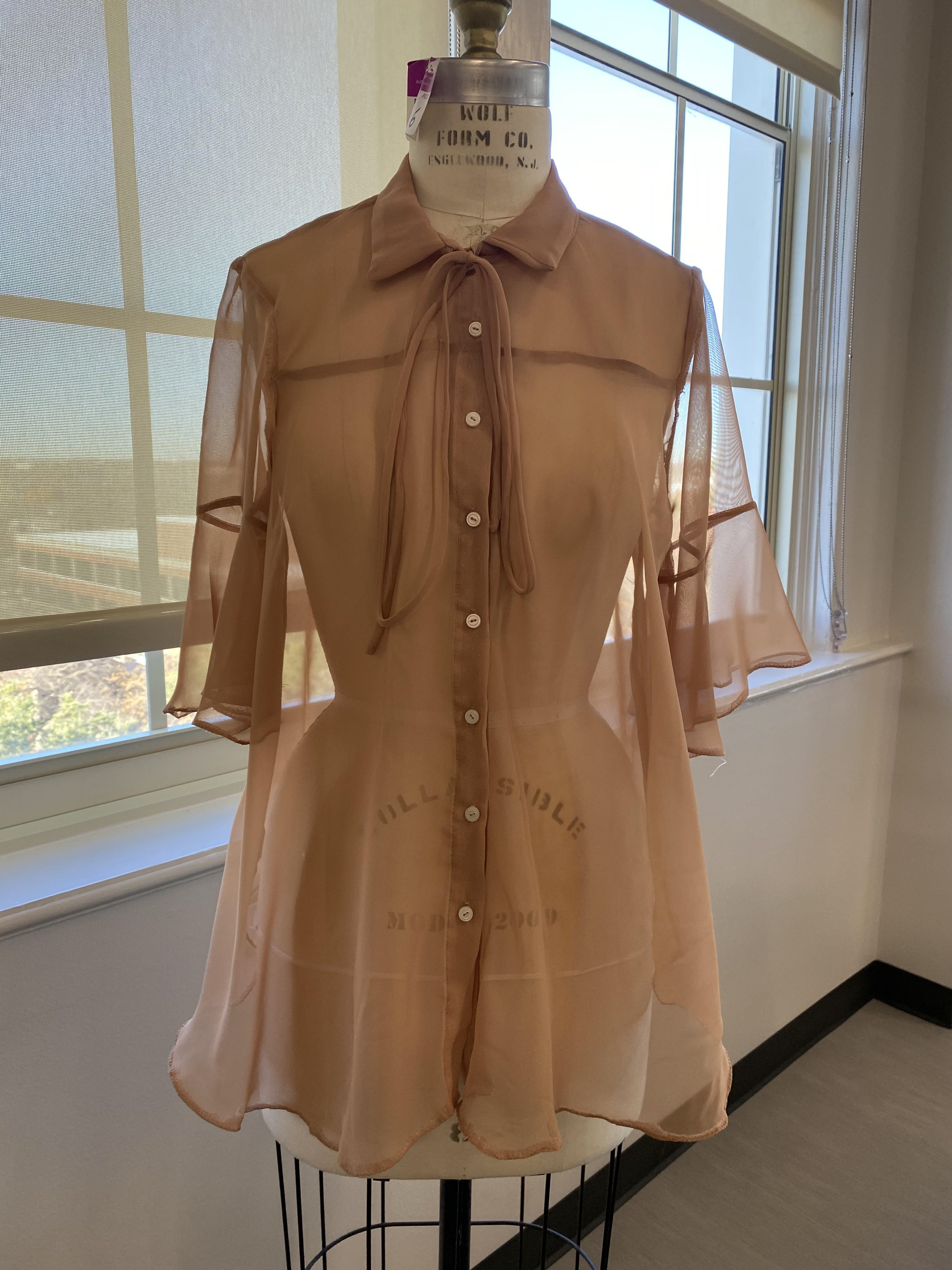 In FT1013 Principles and Techniques of Design Construction, students were given demonstrations on how to treat mercurial fabrics during projects and sew with sheer fabrics to complete the assignment of constructing a sheer blouse. The assignment was as follows: Students will construct a sheer blouse from a provided industrial pattern; utilizing the construction techniques demonstrated in class. The blouse will have a collar, a yoke, sleeves, self-facing, buttonholes, buttons and spaghetti cord pulls. Students will learn all techniques required to complete this project in demonstrations.
Above are examples of student's work from FT1013.02 Fall 2020. I demonstrated techniques of construction related to woven and sheer fabrics, assisted students when producing samples, and guided students on completing their shorts and sheer blouse assignment.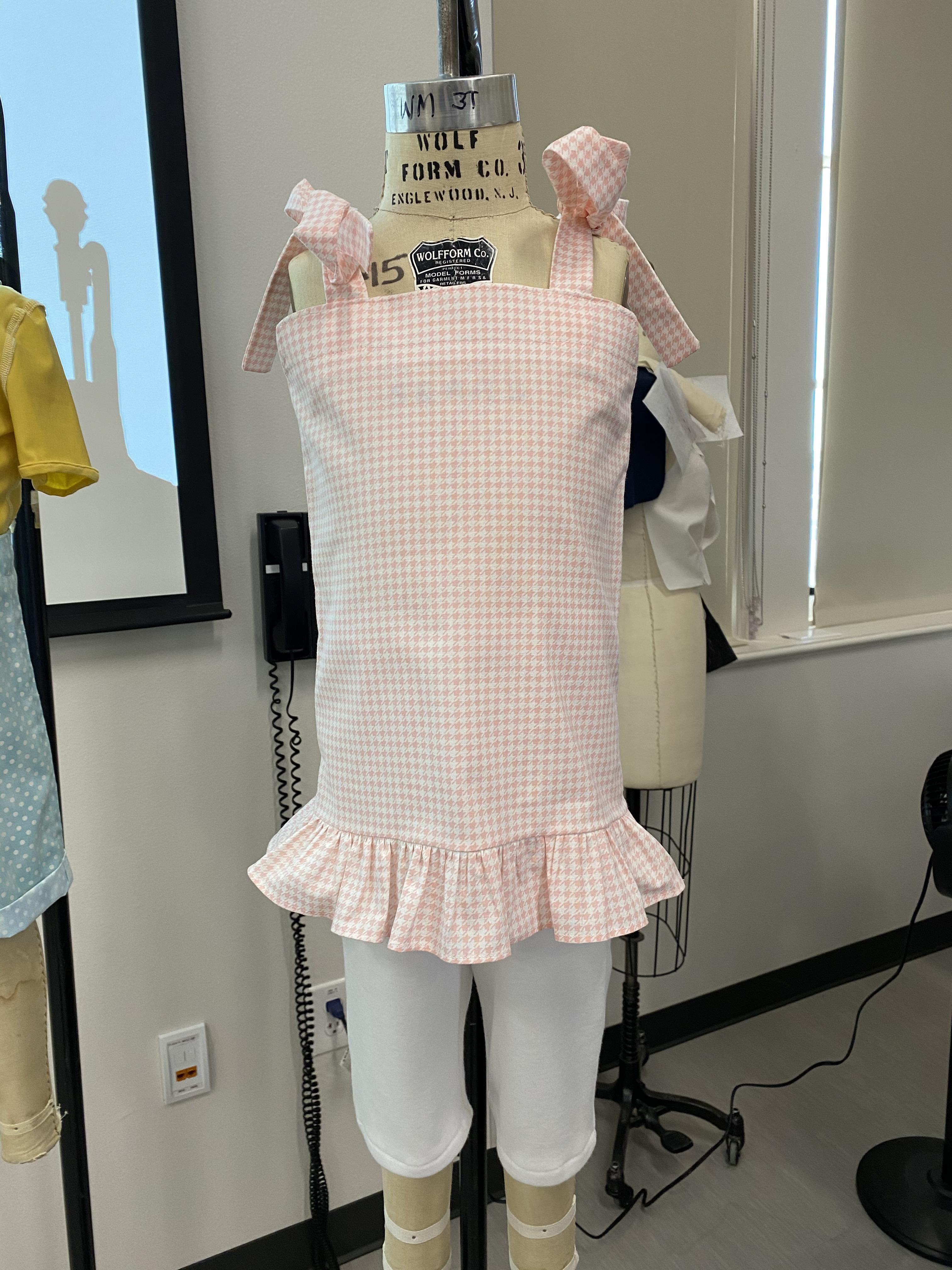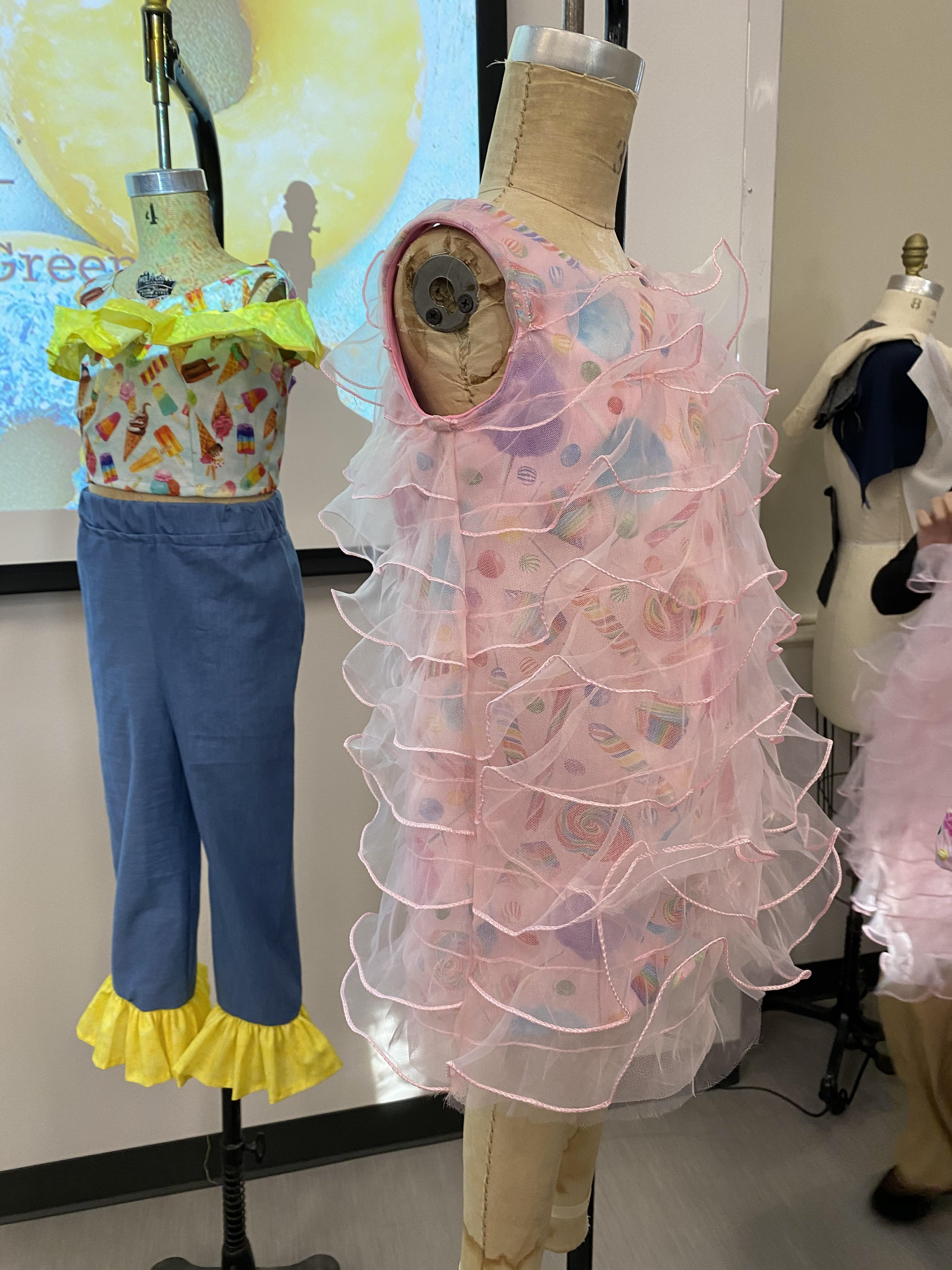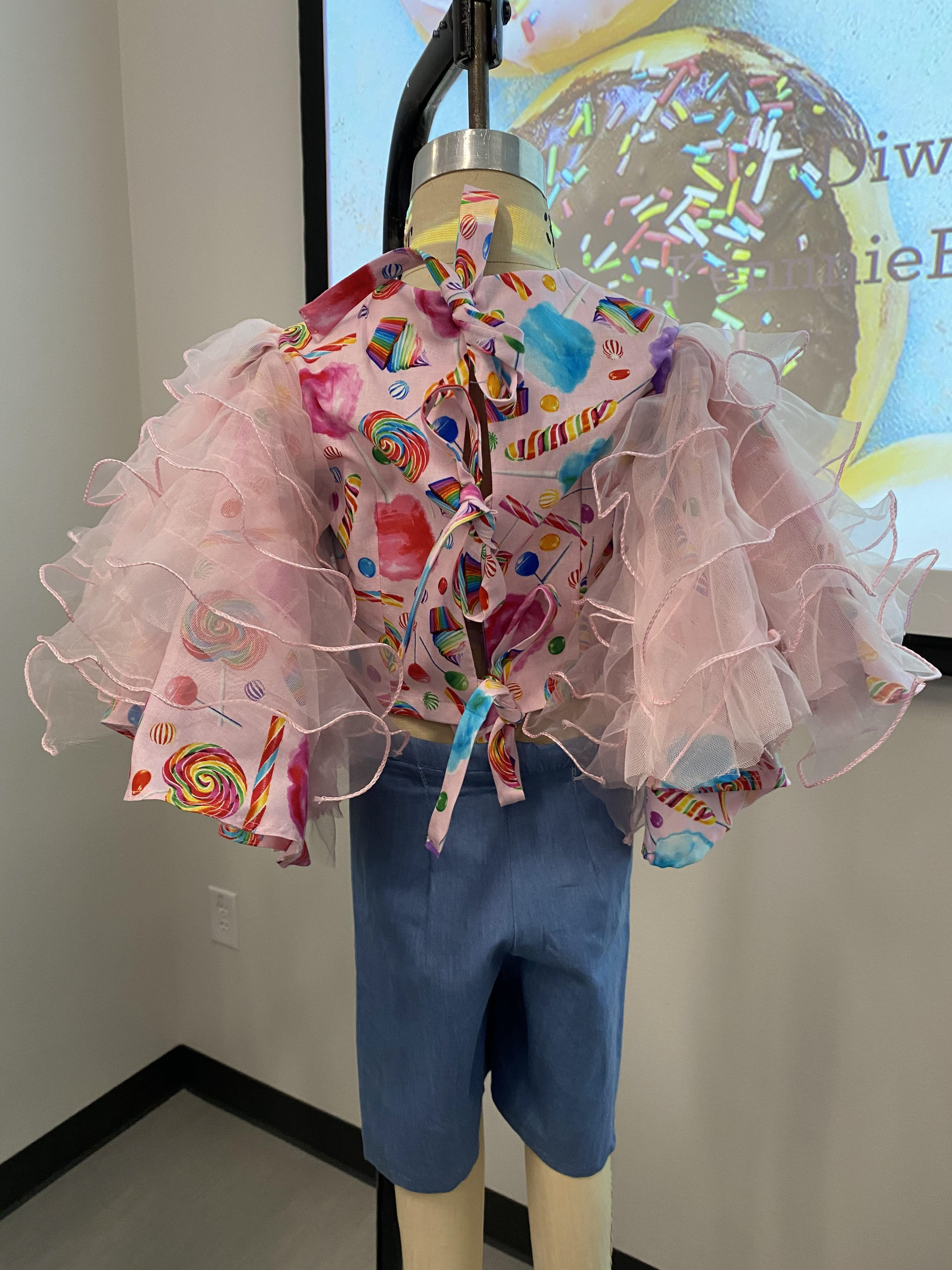 In FT2403 Mass Production Techniques, student's final project was a group assignment to develop a children's wear line. Directions for the assignment were as follows: Students will complete as a group the design, construction and completion of a technical pack of children's wear ensemble that meets the mass production criteria below. The collection will be sketched, illustrated, patterned, muslined for fit, and constructed. The collection will be spec'd and costed for final presentation. The group must complete market research on the competition and line establishment and complete a five-page paper defining the target market and retail distribution plan for the line.
Above are examples of the student's work from FT2403.01 Fall 2020. I was involved in assisting students with product development, target market research, sketch and muslin critique, final production, and creating cost/spec sheets.